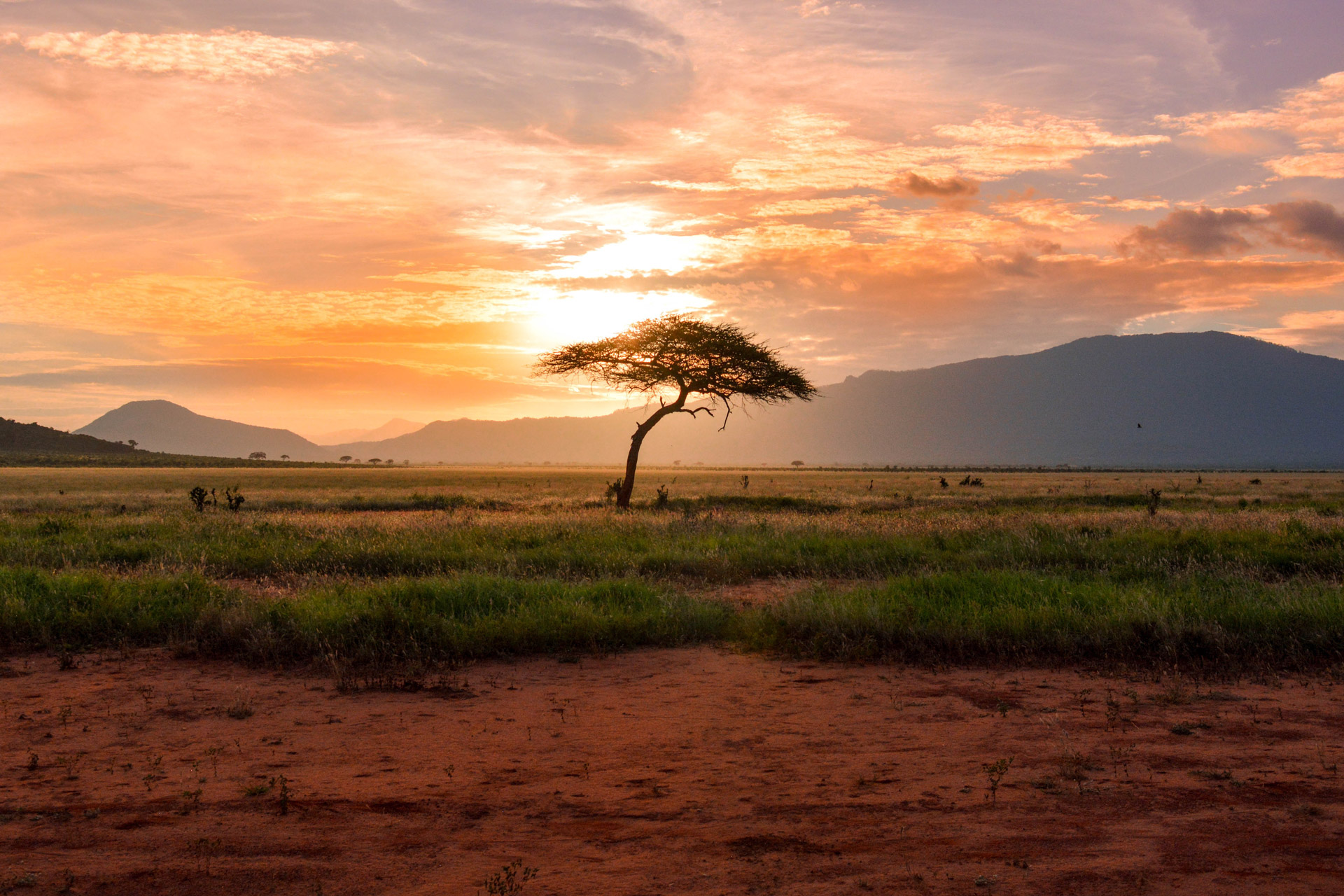 Projects
Lakanfla Gold Project
---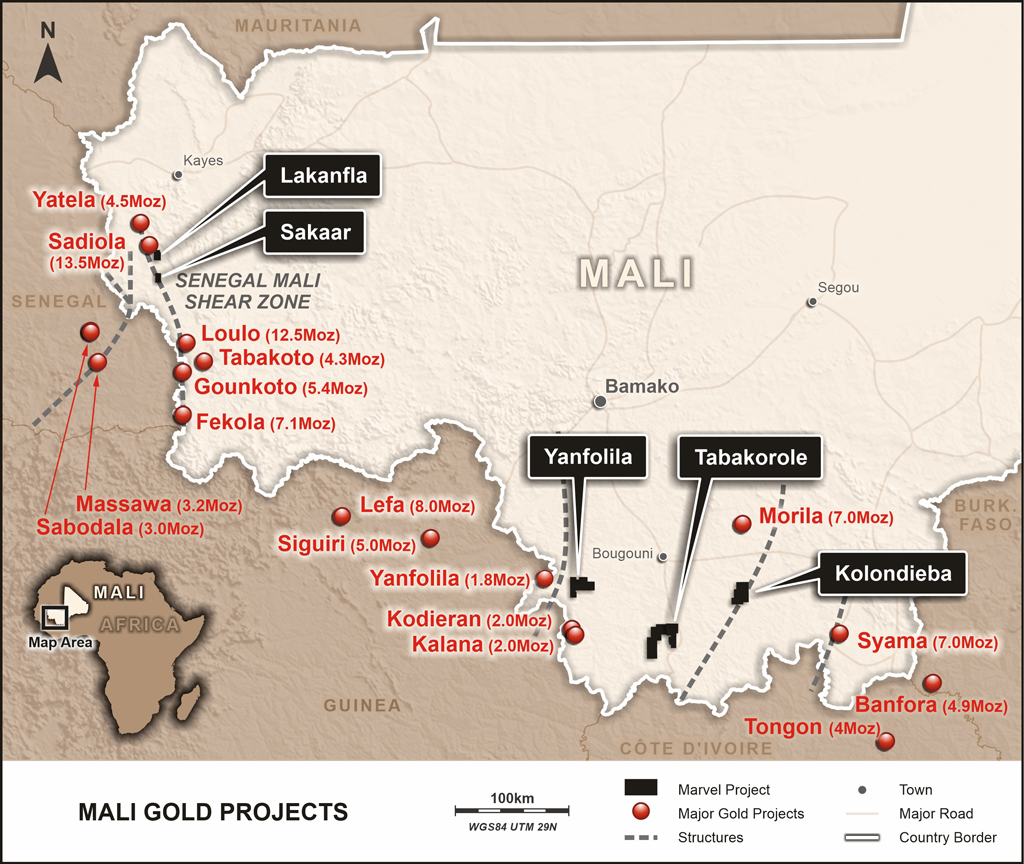 The Lakanfla Gold Project is located in the Kenieba inlier of western Mali, adjacent to the northern section of the gold-rich Senegal Mali Shear Zone (SMSZ). The project lies 6km to the south-east of the tier 1 Sadiola gold mine (13.5Moz production historically) and 35km SE of the Yatela gold mine (4.5Moz production historically).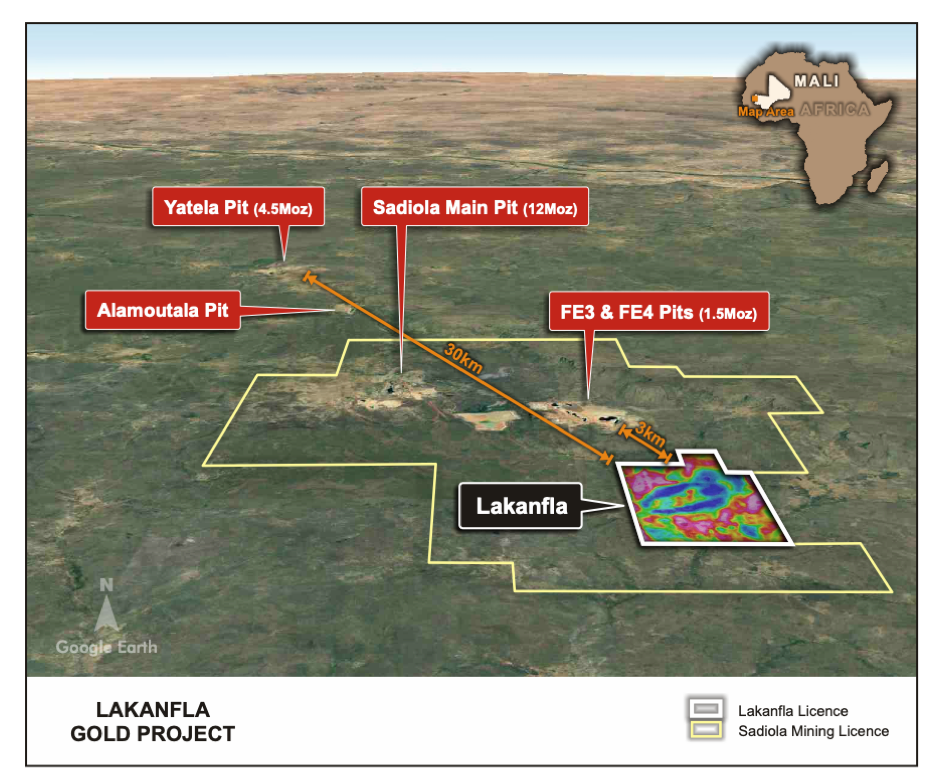 Lakanfla hosts a significant number of active and historic artisanal gold workings which are coincident with major geochemical and gravity anomalies. Significantly, there is evidence of ground collapse at surface, indicative of karst (or cave-like) voids at depth within carbonate rock units. This is geologically analogous to the 4.5moz Yatela deposit some 35km to the north-west and also the Sadiola FE3 and FE4 pits which are around 3km to the north-west of the license boundary.
Historical drilling has returned encouraging intersections including 26m at 5.1 g/t Au from 32m (hole 04KRC-02) and 18m at 4.31 g/t Au from 34m (hole 04KDD-06). In addition, several drillholes have intersected voids and unconsolidated sand at depths of up to 150m below surface. However, none of the priority gravity low targets have been systematically drill tested. Of the historical drilling that has been undertaken at Lakanfla, 35 holes coincide with the priority targets, however the majority of these holes were drilled no deeper than 75m vertical depth and the exploration target is expected to be below this stratigraphic level at the bedrock-weathering interface. In comparison with the nearby large scale Yatela deposit, which is a direct exploration analogue, mineralisation was encountered at depths up to 220m below surface and as such, the Company believes that a valid exploration target of this style exists at Lakanfla.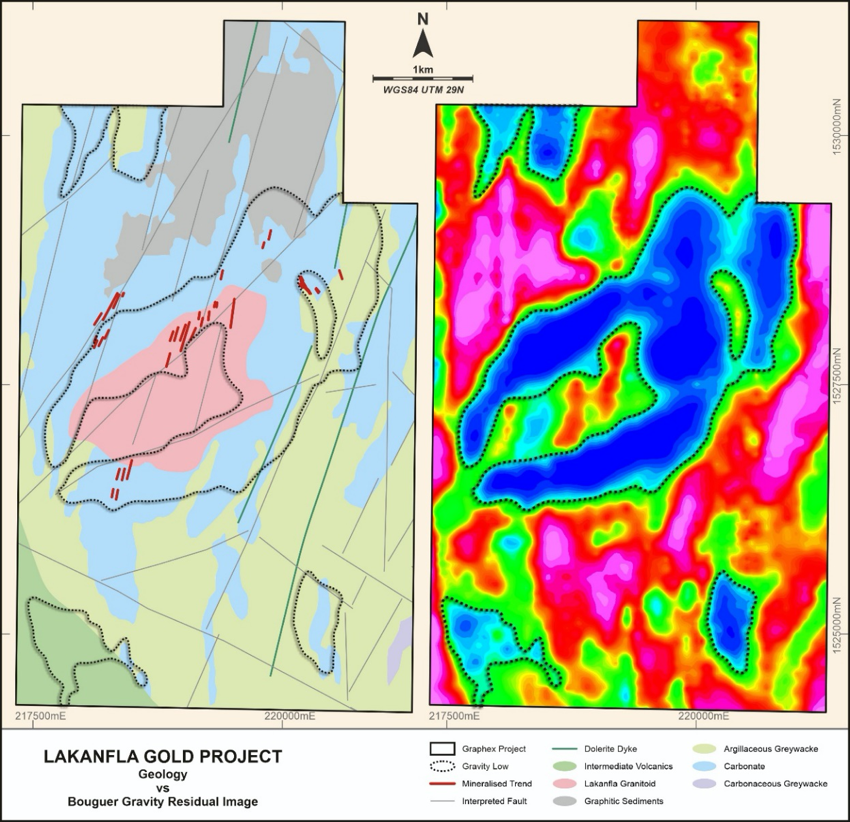 The below image shows a schematic cross-section across the extensive gravity low.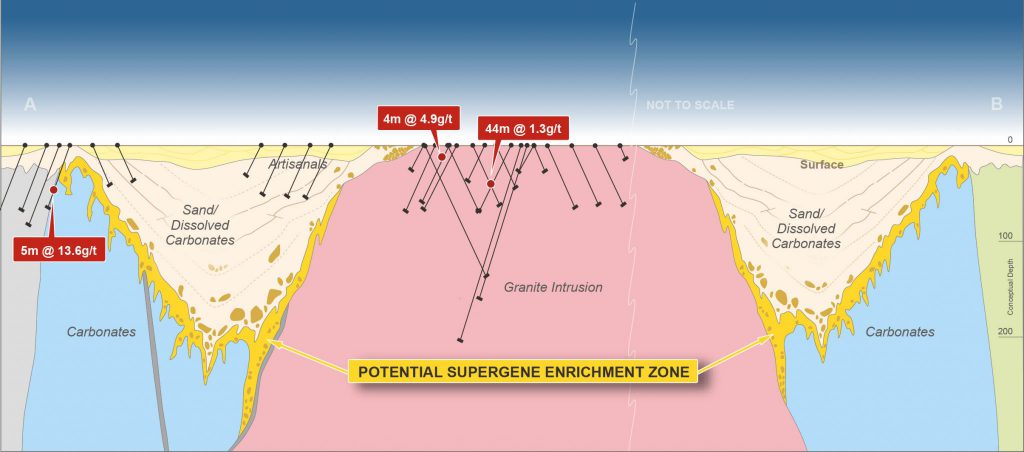 Next Steps
The Company is reviewing historical geophysical data including the 2014 gravity survey results as well as magnetics and induced polarisation surveys to assess how such data can be reprocessed to further refine planned drill targets. The Company has started making plans for the upcoming Stage 1 drill program of 3,500m.